Good Luck Toss Up salad is a raw vegan dish which is popular during Lunar New Year.
It's a very colorful dish full of folklore and good wishes for a bright future.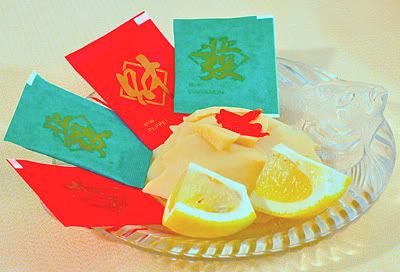 Here's one of the favourite ingredients, raw vegetarian abalone. The texture is exactly the same as the meat version, except that you have a clear conscience that no beings are sacrificed for your selfish taste bud.
The red packets contain Five Spice Powder, which are mixed together in the salad and tossed using long chop sticks. A dash of fresh lemon juice is also squeezed into the final mix.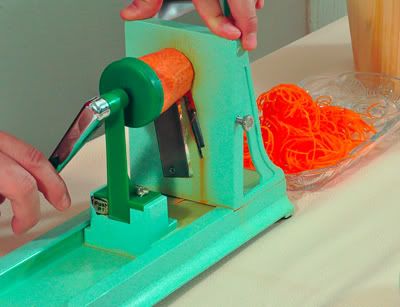 This is the shredder machine. On one end, a stick of carrot is pushed in, and the carrot is rotated by grinding it, much like the way children sharpen their pencils with a pencil sharpener. At the other end, long thin strands of carrot are pushed out into a serving dish.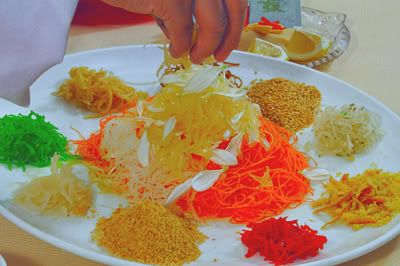 Adding in the pomelo fruit sacs to give it a little sweet juice, and some white chrysanthemum flowers.
It's a dish where family members and friends gather around the table, and everyone young and old help to toss and mix the salad using chop sticks. The higher the toss the better the wish will be fulfilled.
For the ox year, we wish everyone wake up soon to the danger of the planetary disaster and quickly adopt a vegetarian diet to save the world.
Be our vegetarian hero !! Help the children, save our environment, save our world.