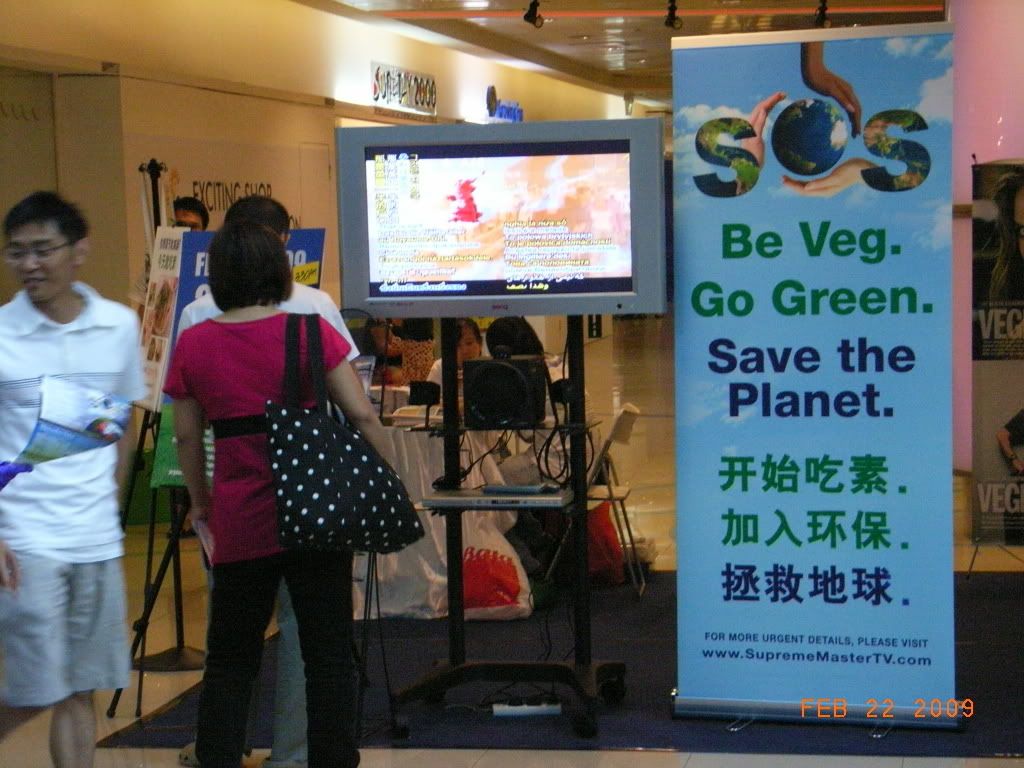 On Feb 22, Singapore participated in the world wide global warming awarness event called "2 minutes to change". The venue this year is at Suntec City.
This event coincides with the celebration of Supreme Master Ching Hai Day, and the major message of the day is to educate the public on the danger of global warming. The solution to 80% of global warming lies in our hands - just go vegan !!
A young child whose future hangs in the balance receives the message that eating vegetarian food is the only way to save our planet now.