Loving Hut BMC Sunday-only special meals include the Vegan Roast Pork Noodle.
My God, if you didn't know it is vegan, you could be fooled into thinking you need to kill a pig just for roasted meat !! Wow.. it's so unbelievably realistic !!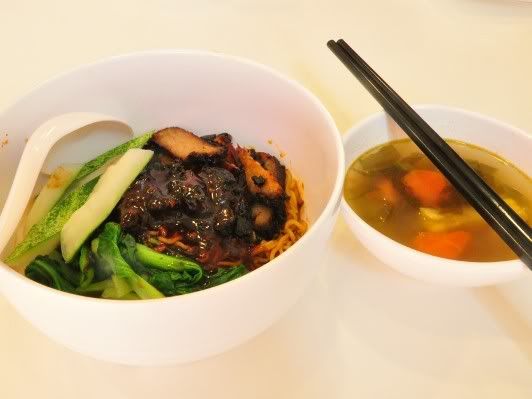 With the swine flu pandemic still ranging, unstoppable and uncontrollable according to WHO, we should turn around. Stop the killing of pigs and animals for food.
They have a right to live an unhazzled life, a right to breathe the same air and feel the sunshine on their skins. Do NOT kill animals. They are here to grace the Earth, support us and bless us with their beings. Kill them and you kill a part of yourselves. Kill the animals, and you don't live a peaceful life anymore. Disasters strike, diseases haunt you, fear of the demon possesses you ..
Move away from evil. Turn to the Light. Live free, live tall, and be blessed with God's Mercy..
Also available on the Sunday menu at BMC Loving Hut is the perenial favourite, vegan fried kway teow. You came all the way to BMC for this didn't you ? Please tell your friends you read about it in this blog, and bring your family here..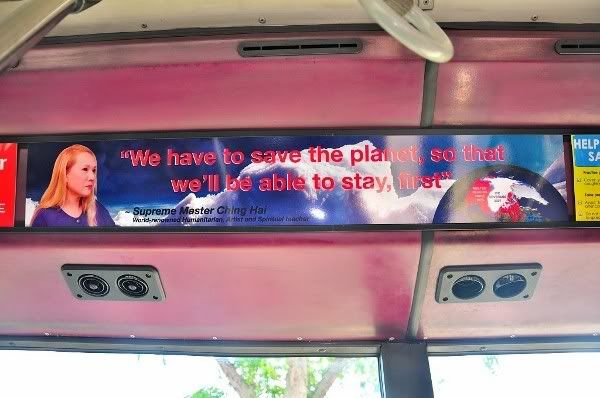 Global warming is imminent, only 1100 odd days left.. have you taken action to change your life ?
Put your heart where your mouth is !! Live the Vegan, life saving style.
Be Veg. Do Good deeds, pray. Save the planet !