On the 7th day of Chinese Lunar New Year, one of the traditional vegan salad is being served. It is called the Prosperity Toss Up Salad and is popular with businessman and common folks alike. All friends and relatives will gather together on this day to celebrate the birthday of human beings, and to wish for prosperity and good luck in the coming new year.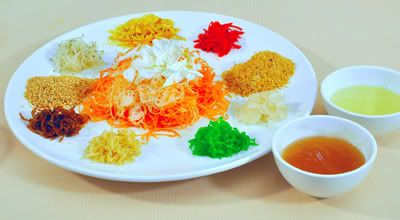 It's a beautiful salad full of color and folklore. Each ingredient has a unique prospitious sounding name. All for the good of the world, healthy, beauty and prosperity.
In this age of climate change threatening the existence of the Earth, we wish everyone quickly adopt the vegetarian diet so that we can celebrate many more years o Lunar New Year.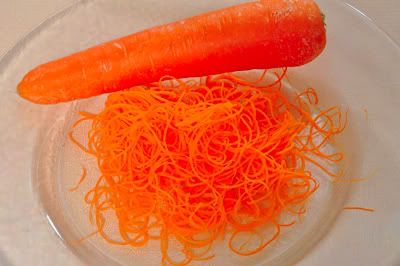 The red carrot, one of the main ingredients of this dish cut into fine threads.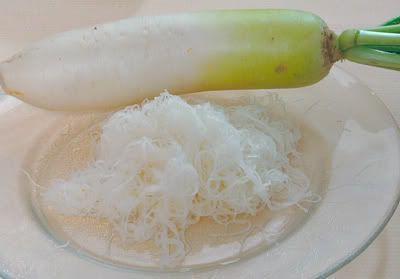 And here is the white turnip and green turnip which add to the color of the dish.
May all beings be in peace and live peacefully with one another.