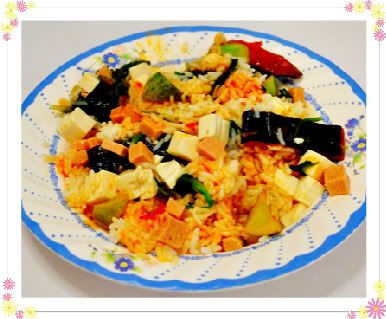 Cook a vegan fish meal for the children toay !!
They will like it. It's healthy, it's delicious, it's tasty, it's colorful, it's life saving !!
Sweet and sour fish made using the faux seaweed fish slices saute with slices of cucumber and tomatoes.. sweet and delightful for children..
Add a ham and tofu vegetables soup, and you have a perfect meal for your growing up kids..
It's humane. It's kind to be a vegetarian.
Spread the love in your vegetarian cooking. Everyone in the family will enjoy it.