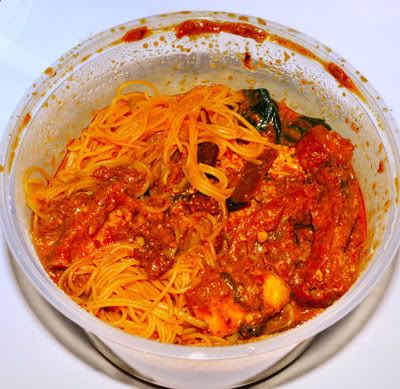 Here we take to-go meal from Xing Hua again,
and this time it is Mee Siam !! Another traditional Malay favourite which uses thin noodle somewhat similar to Chinese bee hoon, but the gravy has peanuts in it.. some people prefer lots and lots of peanuts..
You don't have to sacrifice your taste to save the world, just be vegan !