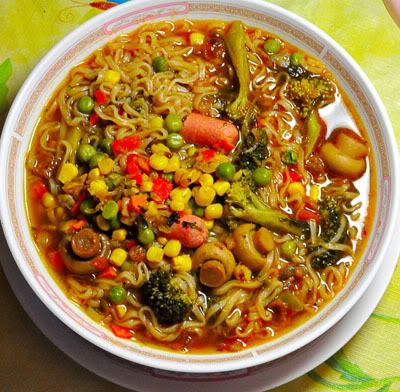 How you want your instant noodle done is very much up to your creativity and available vegetarian ingredients.
Here we cook up an instant noodle with vegan ham, corns and peas, brocolli and button mushrooms.. Yummy delicious...
You can have any kind of gravy you wish, the regular, the thick gravy, the sweet and sour, the miso flavour, the tomyam taste etc.. There is no end to your creative inspiration as there are many available spices you can easily mix and match.
Here's to health and well being for all.