Great News !! A live video conference with Supreme Master Ching Hai is coming up this weekend, on Sunday April 26 2009
The Save Our Earth Conference 2009 will be held in Seoul, Korea.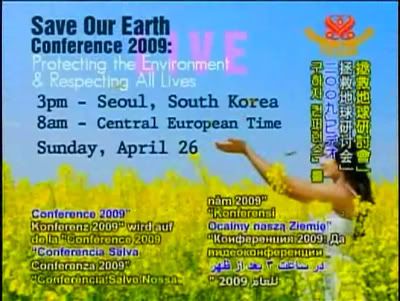 On Supreme Master Television, the broadcast time will be 3 pm in Seoul, Korea
8 am Central European Time, for those who live in Paris, France.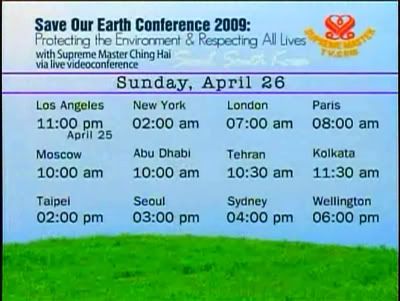 Timings for other cities in the world as follows:

Los Angeles         11:00 pm       April 25  Saturday
New York             2:00 am       April 26  Sunday
London               7:00 am       April 26  Sunday
Paris                8:00 am       April 26  Sunday
Moscow              10:00 am       April 26  Sunday
Abu Dubai           10:00 am       April 26  Sunday
Tehran              10:30 am       April 26  Sunday
Kolkata             11:30 am       April 26  Sunday
Taipei               2:00 pm       April 26  Sunday
Seoul                3:00 pm       April 26  Sunday
Sydney               4:00 pm       April 26  Sunday
Wellington           6:00 pm       April 26  Sunday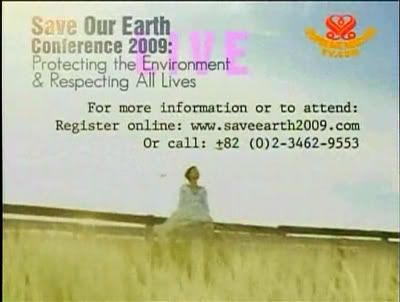 For more information, or to register online :
www.saveearth2009.com
or call +82 (0)2-3462-9553
Be sure to catch the exciting live video conference on
www.suprememastertv.com