The best kept secret in town !! Nowhere can you find authentic fried kway teow with vegan egg that is so deliciously realistic. You gotta try it out at Loving Hut BMC ..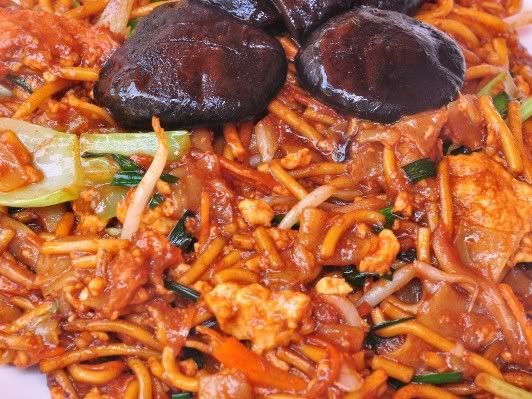 Look at the eggless egg !! Can there be a vegan kway teow heaven in Singapore ?? Yes, it is true !! Animal free and cruelty free... do you need to fear diseases and run away from disasters from climate change ?? Just be vegan !!
The black perl comes at an extra $1 if you want to add to the kway teow. Only served on Sunday, so bring your whole family for a vegan planet saving meal !!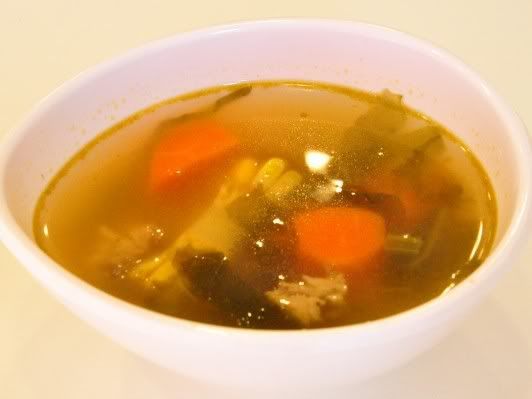 Order any rice set and you get a soup of the kitchen. here is the corn and carrot, and as it boils over the day, the soup gets more delicious from the rich plant-based nuitrients. Don't you love the pear shaped soup bowl ?? We love it !!
Support the cause to fight global warming with the world's No. 1 solution... The Vegan diet... Say NO to swine flu, say NO to endless animal killing, say NO to people dying from incurable meat induced novel diseases, say NO to protect our children, say NO to climate change refugees...
Be a Vegan. Say YES to health, say YES for continuity and sustanable planet, say YES to peace on earth for all beings.. Stop Global warming with an organic Vegan Life style of Peace !!