At the exhibitin ground, a larger than life strawberry was spotted amongst the crowd of late night shoppers at Suntec city.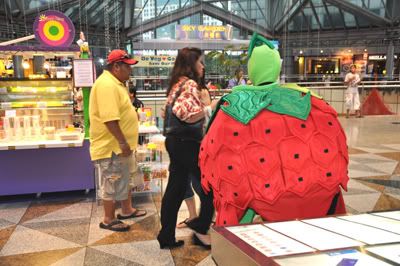 Cute Ms Strawberry doing her bid to encourage people to eat more vegetables !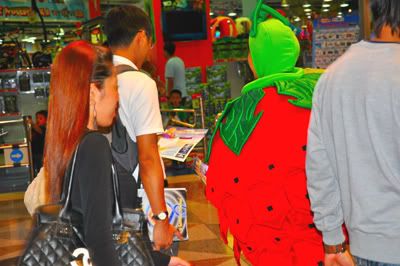 Finally as night falls, a chance to sample the late night snack, wanton noodle soup with a glass of vegetarian beer !! We hope all beings will live in peace and harmony... Cheers !