We continue to take a look at the vegan restaurant over at Ang Mo Kio Avenue 3, Block 122.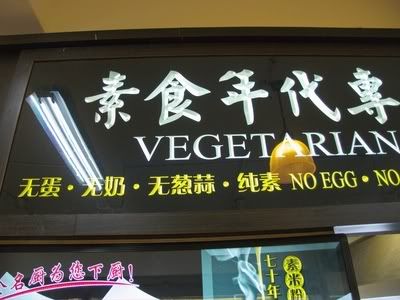 Remember this is just next door to Block 128, another famous vegetarian restaurant..
At block 128, the restaurant is established for many years, mostly vegetarian with vegan choices, but here at Block 122, it is all about veganism..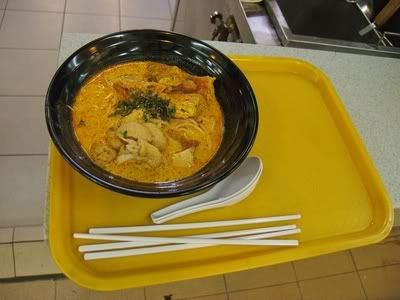 And this is the food we ordered to sample...
Hericium Mushroom Laksa !!! Need I say more ??? Need I say more ???
And a bowl of dried noodle with herbal soup..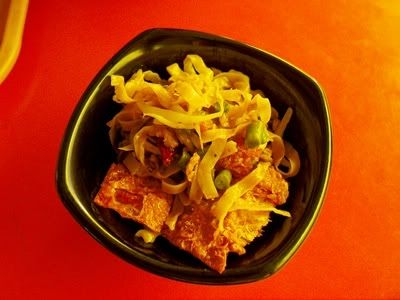 This is a closeup of the super crispy noodle goodness...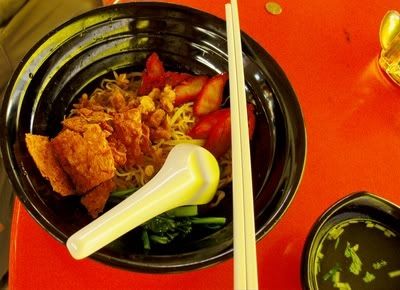 While we were eating away happily, we were joined by another friend, who has dropped by to check out the place on his second visit... and he ordered the red mock meat noodle..
And is this cool or what ? No sooner had we warmed up for dinner, we were joined by another two saints impromptu !!
And this is what the saints ordered...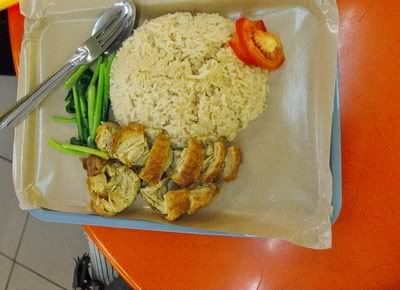 Vegan G Rice !!! Yeah !!! Yay !!!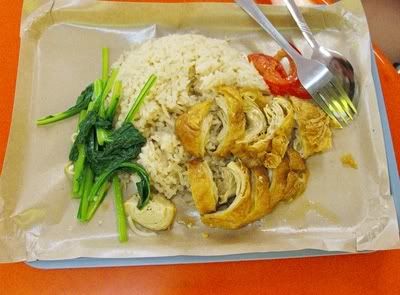 Must come and support ok ? The vegan cookbook author is the owner of the restaurant, and if you check out Popular Book Store, you will likely encounter his second book and soon to be published third vegan cook book !!
Jay !!! Yay !!! Yipee-Ai-Ai !!